Graffiti Fonts 4.0 Codename: Burn – A Project of my own design.
This design package is one of the most extensive I have ever done. The 4th edition of my Graffiti Fonts® collection was nearly 4 years in the making  & the branding, packaging, & web development for this project was a huge task including over 40 print & packaging  items, about 50 web pages, several advertisements & posters etc., 50 individual type specimens, web ad banners, business cards & several pieces of fine art. Like the branding for our previous 3 collections, this entire package is done entirely using the fonts, art & other assets contained in the product itself. The final works include artwork from a wide array of sources such as spray paint, brush painting, stencils, pencil drawing & hand inking, photography, vector graphics, bitmap graphics & more, all mostly created by yours truly with some great help from a few other artists & programmers.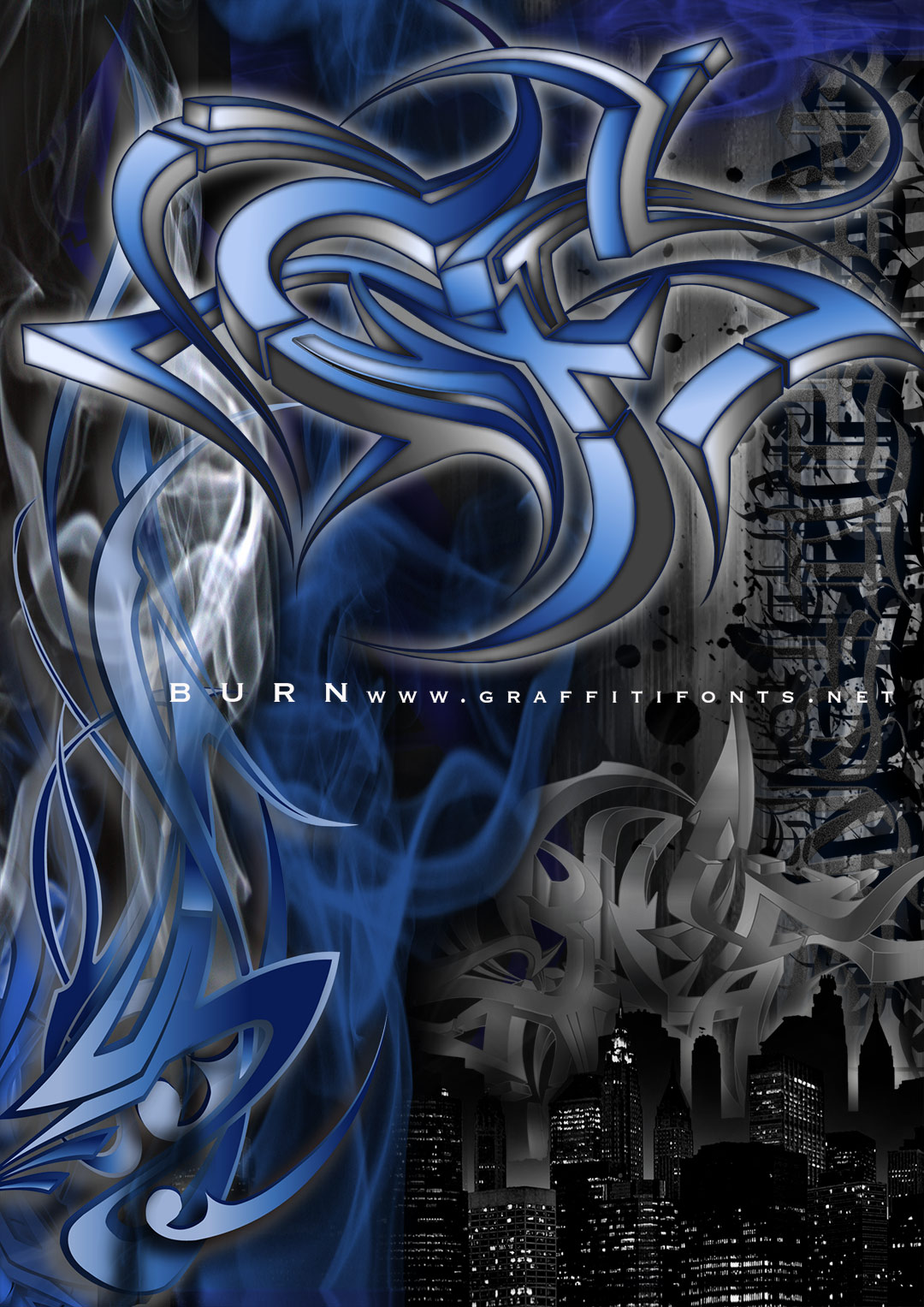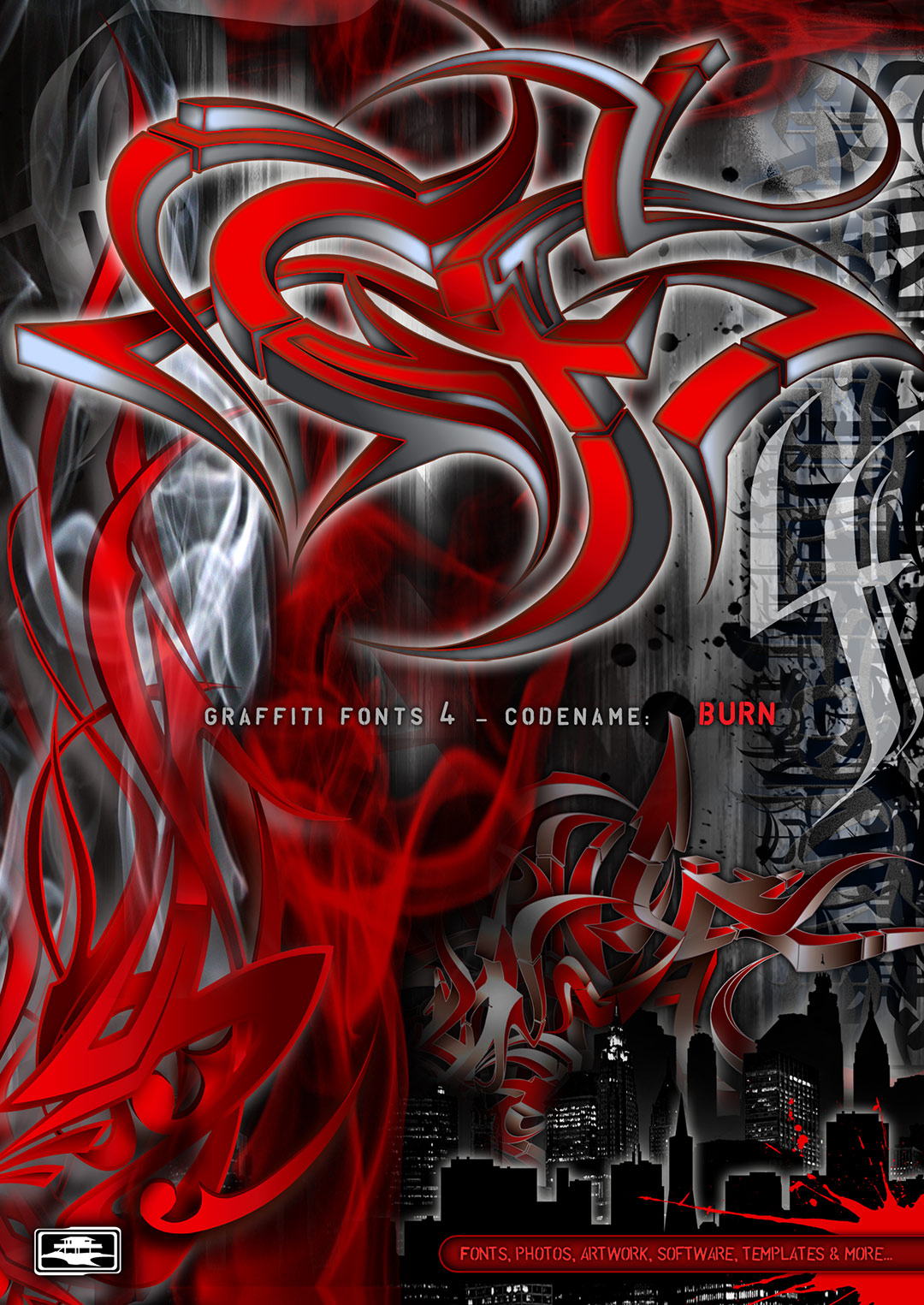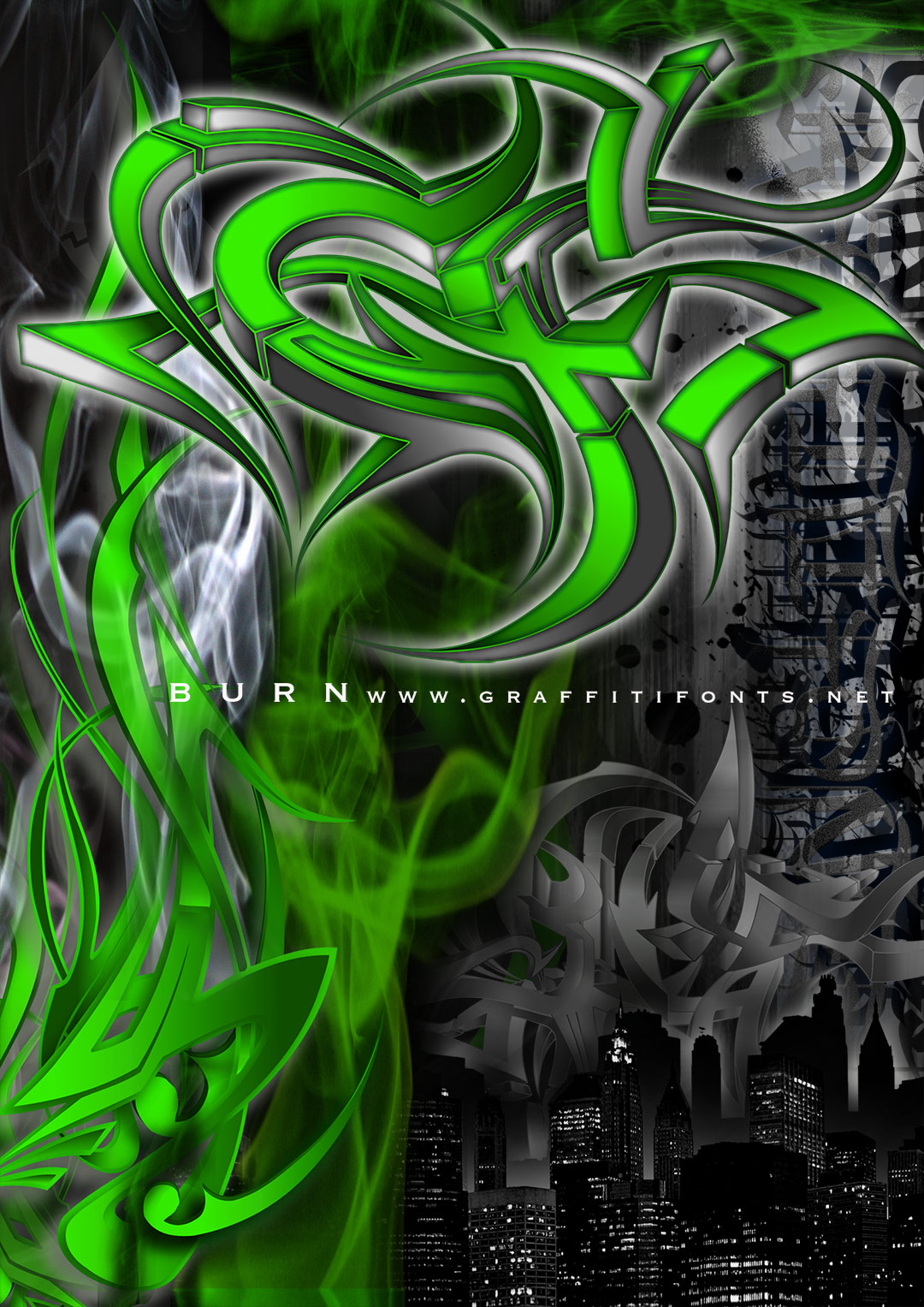 As this project was in progress the sheer volume of material we were including was becoming difficult to fit onto a single DVDROM. For a while it was our intention to release 3  individual versions for Mac, Windows & Linux.